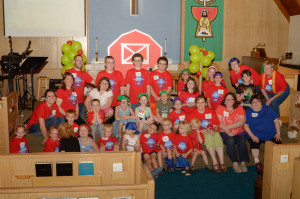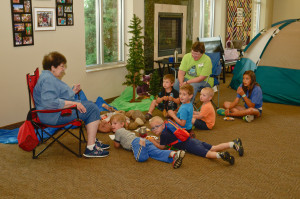 By: Traci Larsen, Director of Nuture & Education
Kidz Ministry at CGUCC is a joyous faith-based program for youth ages 3 – 13. We strive to foster a love for God, Jesus, and each other in a nurturing environment. We are made up of volunteers who enjoy working with children and who are passionate about helping children develop their own ideas surrounding their faith. We are a progressive environment in that we review our classes and methods annually and make changes as needed to help foster the best options possible for the children and teaching volunteers.
We look for different methods to bring God, Jesus to the children each week at their levels through using Bibles, reading stories, sharing with each other, music, art, games! We encourage children to express themselves as we learn about God together. We come prepared to teach the lesson and are open to their questions about God and try to answer them even if we don't always know the answers.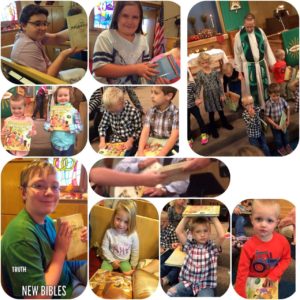 "Three years ago, our family was in search of a new church, primarily with the intent of finding a good children's ministry program. We put our oldest son, at the time age 3, in CGUCC Kidz Ministry. He now almost six, and his younger brother now 4 have both been involved in Kidz Ministry ever since. We became members about a year later, and give a lot of that credit to the fantastic experience we had with the Kidz Ministry program. Being involved with Kidz Ministry gave us exposure to the church, congregation and Pastor Bryan's teachings/ministry/vision. From the beginning, they welcomed us with open arms, despite us being "visitors", and we fell in love with a church we now call our spiritual home- all starting with a hope to find a good place for our boys to hear God's great message!" Tali Keene
If you would like to register your child for Kidz Ministry, please fill out the form and return to the office.