Welcome to the
Cottage Grove United Church of Christ Farmers Market!
Our 2022 market will run every

Thursday from June 16th thru October 13th, between the hours of 2:30 pm to 6:30 pm.
We currently have a great variety of vendors that offer many different options for your shopping pleasure! Below is a list of some of the vendors that you'll find at the market:
*

Lots of veggies

!

The selection will only get better as the summer continues. Right now we have rhubarb, kohlrabi, green onions, sugar snap peas, kale, basil, dill, potatoes and more!
*

Bee Barn Farms

: Locally sourced honey made by happy bees! Ask about their Candy Jalapeños!
*

Deb's Perennials

: Potted plants and blooming flowers for your garden.
*

Edge

Mobile Sharpening

: bring your kitchen knives, scissors and shears for sharpening at the market.
*

Kitty Hawk Crunch

: freeze dried goodies. Stop by for a sample, you won't leave empty handed!
*

Mio Soaps

: handmade goats milk soaps and lotions. From Lavender to Tea Tree Oil.
*

MN Hemp Company

: hemp products and CBD healing products.
*

Nanette's Goodies

: Decorate and take home a delicious and beautiful cookie! This is a great Summer activity for kids of all ages! Kits are included.
*

Rush River Maple Syrup

: maple Syrup!! Simply delicious. Try a sample, take home a bottle!
*

Santa Martha Coffee

: fair trade coffee.
*

Sharon's Creations

: handmade soaps, lotions, healing balms, bath bombs and fairy gardens.
*

Swanson's Eggs

: farm fresh and free range eggs.
*

The Market Chef

: Jams, jellies and salsa.
*

Wrinkled Paper

: handmade gifts.
*

The CGUCC Farmers Market Team

: They will be serving up fresh grilled hot dogs and brats, chips, ice cream treats and of course, THE BEST ROOT BEER FLOATS! Don't forget to visit the bake sale for homemade goodies like cookies, bars, brownies, cakes and
pies.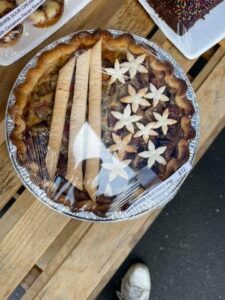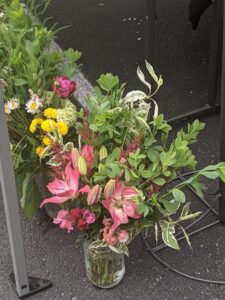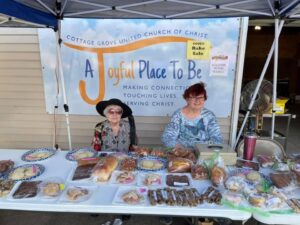 There are also food trucks onsite at each market for you to get a snack or have some dinner while you shop! Below is a list of the trucks that rotate through our market.
*

The Eggroll Queen

: savory and sweet eggrolls and fried rice dishes.
*

Grumpy Claude's

: Taste of the Carribean, Jerk Chicken and so many more amazing treats!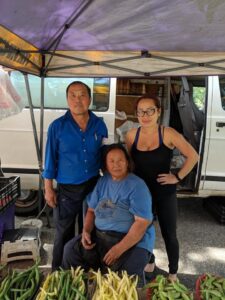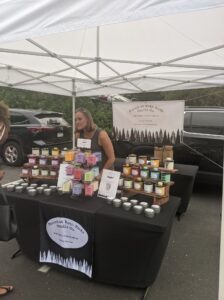 Any vendors that are interested in joining our market should contact our Market Manager,

Kim Heilmann

, at

845-489-4446

or

kheilmann116@yahoo.com

to get more information and details on joining.