An Opportunity To Serve Together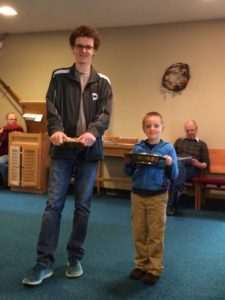 This year we are trying something new to give you and your child(ren) the opportunity to serve and participate in worship together. Don't worry! This will be fun and will not require a huge time commitment.
What we are asking is that you would sign-up your family to serve as ushers/acolytes one or two Sundays during the Kidz Ministry year (October-May). On the Sunday(s) you choose to serve, your child(ren) will be excused from Kidz Ministry at 9:50 am to join you upstairs for a brief training. If you choose to serve on a Sunday when there is no Kidz Ministry, please arrive for worship around 9:45 am.
The main responsibilities you and your child will have as ushers/acolytes will be to hand out bulletins and greet people coming for worship, light the altar candles and ring the tower bell at the beginning of worship, and collect the offering. We hope this will be a fun and meaningful experience for you and your family!
Sign up will be on a first come, first serve basis. You can sign up your family quickly and easily online:
Please contact Krisi Jacobs or Pastor Bryan if you have any questions. We would also appreciate hearing your feedback about your experience after you serve in worship. Thank you!