For the 5th year in a row, Cottage Grove United Church of Christ is gathering materials for the Marvelous Mitten Makers.
MMM was organized 28 years ago to make mittens, scarves, hats, sweaters, afghans, quilts and baby items for the needy.
These beautiful warm items were distributed to the following locations: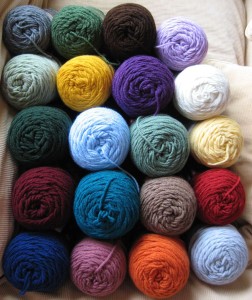 MMM uses approximately $20,000 worth of yarn each year with 80% donated by the knitters themselves. The other 20 % needs to be purchased.
CGUCC is raising money and materials to help out this wonderful mission. We will be collecting the following items thru the first week in February:
Skanes of 4 Ply Worsted Weight Washable Yarn
Fleece (2 yard pieces) and Batting
Cash Donations and Gift Cards for Joann's, Michaels or Visa.


(Gift Cards can also be purchased through our Script Program–Contact Jenn the Church Office at 651-459-1501).
See our display and donation box in the Gathering Room. If you have any questions, please contact Judy or Ron Bonnevier, MMM Coordinators or Elaine Mitchell.
Thanks to all of you for helping out the Marvelous Mitten Makers. This is truly a vital outreach mission.